Mulan Movie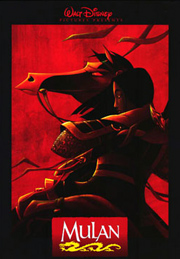 Directors:
Tony Bancroft, Barry Cook
Writers:
Robert D. San Souci, Rita Hsiao
Release Date:
June 19, 1998
Casts:
Ming-Na, Eddie Murphy, B.D. Wong, Miguel Ferrer, Harvey Fierstein, Beth Fowler, George Takei
Description:


The story of Mulan begins with the Huns invading China. As a result, the emperor of China orders all families to offer a man to fight for the cause. Unfortunately, the Fa family have no sons and Mulan's father is forced to join the army even though he is old and walks with a cane. For fear of losing her father, Mulan disguises herself as a man and joins the army as her father's "son".